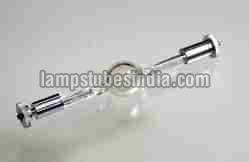 Proper lighting arrangement at home, offices and commercial events is absolutely necessary. Good lighting helps to create an elegant aura inside the house. Improper lighting will make your house or office to look dingy. Not just house design purpose, lights are required for many commercial reasons. To conduct photo shoots, proper lighting arrangement is essential. For lighting arrangements, buyers have several choices these days. LED lights are in talks mostly among the buyers. However, you can also have a look at the Osram HMI lamps. These lights are perfect for the purpose of film and television production.

Purpose of Using the HMI Lamps:
HMI is the acronym of Hydrargyrum Medium-Arc Iodide. This is basically a type of light, which has been used for the purpose of indoor lighting during photo or video shoot. Film production companies use such lights for shooting films. Directors and production managers should know about this type of light. Photographers, especially fashion photographers, should know the right usage of HMI lamps. HMI lights are generally known to provide smooth lighting. Due to smooth lighting, no heavy shadows of the objects are created. As a result, video making or photography gets easier with such lights.

How to operate the HMI lights?
Every photographer or film director should understand proper use of this type of light. To operate the HMI lamps, you need ballast. This is nothing but an electronic device, which can deliver ignition pulse to the HMI lamps. Through the ballast, you can regulate the arc of the light. Hence, intensity of the light could be controlled or regulated with the use of this small piece of electronic device.

Benefits of using HMI lights:
For filmmaking and indoor photography purpose, there is no alternative to the Osram HMI lamps. Using this light has been found beneficial by the users for the following reasons.
• This type of light does not get heated up easily. As it provide smooth lighting, it is important that they do not get heated up. Good quality HMI lights will stay cool for a long time.
• Since the lights get lesser heated, they provide amazing energy efficiency. Good energy efficiency makes filmmaking and photography cost-effective for the production companies. Due to low heat discharge, lights need minimal maintenance.
• HMI lamps run at 5600K and daylight temperature. As a result, shooting becomes easier with this type of lighting. It does not cause any red or blue or yellow tint on the photographs.
• Smooth lighting is the reason why HMI lights are preferred. Smoothness is essential to omit the shadows from the objects.

Osram is a leading manufacturer of HMI lamp. The manufacturer make sure that the lamps are being designed in much attractive manner to give the interiors a new look. HMI lights are more efficient than the conventional halogen and incandescent lamps. For shooting or photography purpose, Osram HMI lamps are unparallel. They offer cool lighting and smooth lighting. As a result, photography or filmmaking turns easier to be conducted with this type of light.
In compared to the LED lights, HMI lamps are chosen or preferred for photo shoot purpose. LED light also provide smooth and cool lighting. But, HMI light gives the smoothest lighting that is perfectly suitable for the purpose of video making and photography.
This entry was posted on November, 29, 2019 at 13 : 15 pm and is filed under HMI lights. You can follow any responses to this entry through the RSS 2.0 feed. You can leave a response from your own site.