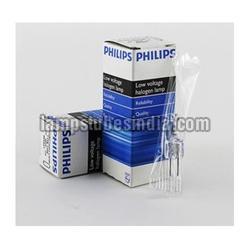 Philips has been known as a lighting company for many decades and they make lamps suitable for practically every application. The company keeps inventing new types of lighting products. Low voltage halogen lamp Philips is one such range of lamps that has multiple applications. These lamps have several positive features that make them economical to use and at the same time they functionally effective.
Lamps Need to Have Certain Basic Features
When a company starts marketing a new product like a lamp in the market, the buyers and users will be looking for a few specific features. These include both the functional aspects, intensity of light emitted as related to the application and the capacity to be fitted and used in tough situations like hot environments and so on. The other factors that are looked at would be the initial cost of acquisition, the cost of replacement or the life that can be expected of the lamps in action and so on. The Low voltage halogen lamp Philips passes virtually every test in these.
In terms of the voltage, these halogen lamps come in the range of 6 to 24 volts and the wattage rating can also vary between 10 to 100 Watts in one set of applications and going up to even 250 Watts. The last set of lamps is used for stage lighting or is discos/theaters and so on.
Wide Range of Applications and Uses as Well
The advantage of the low voltage halogen lighting is that there is a lamp for every application. For instance, there are lamps without reflectors which are fitted on to microscopes. These microscopes also vary in their sizes and the end uses. Educational institutions imparting specialized science subjects will equip their laboratories with these high end microscopes with the Low voltage halogen lamp Philips of the appropriate ratings. Similarly laboratories in the private sector doing all kinds of research will have microscopes apart from hospitals.
In another set of low voltage lamps usage, the lighting requirements in projection equipments and for lighting in theaters are quite commonly noticed. Some of the dazzling lights one sees in discos are these low voltage halogen lamps only. Even the stage lighting like moving beams can use them to provide the desired lighting.
To sum up, the Philips range of low voltage halogen lamps offer the users with specialized lighting at low cost and with long life. Some of the lamps can continue working for over 10,000 hours.